Rebel or romantic? Discover the products in the new collection of Kiko, Rebel Romantic, dedicated to autumn 2015.
Romantic or rebel? This is the mood launched by new fall collection of Kiko, Rebel Romantic. It is a collection that combines a classic and elegant look to games of light and shadow for a make up new and a bit rebellious spirit.
The complexion is Ethereal, face sculpted by light-dark colors that help to enhance the volumes. The look is switched from bright metallic reflections while your lips are lit with elegant and creamy shades.
Let us see the various products in the collection.
Face
Beautiful skin is the first step for a make up without errors. The Romantic Rebel collection offers two very interesting primer, which combine make up to a moment of real cosmetic treatment. Facials is brought on Glowing Potion Perfecting Serum or a skin perfecting serum with hyaluronic acid; apply before makeup to give uniformity and radiance to the complexion, it acts as a makeup base and releases valuable active ingredients antioxidants that take care of your face. Together we find the Eyes Potion Perfecting Eye Serum eye contour serum perfecter illuminating sculpting effect; is ideal for illuminating and take care of the delicate eye area. Contains pearls of light that help to minimize minor imperfections and dark circles while the formula is enriched with antioxidant ingredients to tightening effect.
To accentuate the facial volume is present, always in limited edition, the Contouring Pencil Set or a set for contouring with sculpting bronzer and illuminating. These are two pencils creamy texture and easily blend, mild in two shades, Light to medium 01 and 02 Medium to dark, to choose according to your skin type.
For a healthy and radiant-looking complexion proposed ground illuminating Perfecting Bronzer which contains inside a loose complex by the effect mat-bright. The texture is fine and silky, thanks to the addition of micronized powders and pearls. The bronzer comes in two shades, Light to medium 01 and 02 Medium to dark and the pod smells gently of rose.
As blush Kiko offers an unprecedented sensory texture. This is the satin mat effect Rebel Bouncy Blush. The texture is creamy and soft to the touch and once lying on the skin blends with skin tones turning into a powder. The finish, Matt, is very natural and the colors have excellent luster. The blush is offered in 4 different shades: 01 02 03 Velvety Peach, Pink, Rose, 04 Adorable Treasure Passion Red Wine.
Eyes
On the eyes you can choose a matte finish or metallic-look bright. For a matte finish better opt for Reckless Spirit Eyeshadow Palette that is eyeshadow palette with four shades of eye shadows for use with dry or wet applicator. the colours are 4: 02 03 01 Harmonious Beige, Rose, Mauve, Fiery Wonderful 04 Romantic Green, this palette is only available online.
For a brighter and better opt for metallic eye shadows i Shine Eyeshadow, eyeshadows creamy metallic powder. They are available in 6 colours: Beige, Rose, 03 02 01 Superb Absolutely Strong Chocolate, Mysterious Sapphire, 05 04 Charming Sage and Taupe 06 Dynamic. Skin contact creamy eye shadows but seem to just fade away become powder.
To outlining the eyes you can choose from the Colour Definition Eyeliner And Kajal, pencils for applying inside and outside of the eyes from the matte finish or Liquid Intense Eyeliner, eyeliner from brilliant full color and finish. Pencils have an intense color and delicate nuance is 6: 01 02 03 Warrior Cuddly Darling Butter, Marsala, Violet, Blue, Emerald, 06 05 04 Amazon Splendid Black. EYELINERS have a stretch full of pearls bright and easy to apply thanks to precision applicator. It is available in 4 colors: 01 02 03 04 Brown, Purple, Blue, Black.
Lips
The lips will embellish rather intense colour and autumnal. The texture of lipsticks Intensely Lavish Lipstick is creamy and moisturizing in order to give comfort to his lips. The colours are: 01 03 02 Pretty Lusty Peony, Luscious Red, Mauve, 04 05 06 Mild Sangria, Cherry, Melodious Heavy Wine. For each lipstick is also proposed its lip pencil, Intensely Lavish Lip Pencil, pencil, long-lasting precise line and full color. The colors are the same of lipsticks.
Accessories
Rebel Romantic elegant accessories as well as practical also has three. This is the brush duo face Rebel Romantic Face Brush with synthetic bristles, double mirror purse Rebel Romantic Mirror equipped with practical case and finally the pochette Rebel Romantic Clutches, a really chic purse makeup.
Gallery
Kiko Milano 3rd capsule collection Active Fluo Makeup …
Source: www.youtube.com
TUTORIAL: SPRING MAKEUP FT KIKO MILANO FREE SOUL SPRING …
Source: www.youtube.com
A Kiko Cosmetics Haul With A Difference: Affordable …
Source: www.londonbeautyqueen.com
KIKO Haute Punk Gift Kits Holiday 2014
Source: www.makeuppy.com
Dior Rouge Dior Fall 2016 Makeup Collection
Source: fashionisers.com
My Makeup Stash | Highlighters
Source: www.xueqiii.com
14 best images about "no make-up" on Pinterest
Source: www.pinterest.com
BURT'S BEES 8-HOUR INTENSE COLOUR LIPSTICKS
Source: www.alifewithfrills.co.uk
Trench Collection by Sonia Verardo: Lana del Rey Born to …
Source: www.trenchcollection.com
The gallery for –> Spirit Mac
Source: incolors.club
BH COSMETICS 12 Piece Rose Romance Brush Set With Cosmetic …
Source: www.prettyirismakeovers.com
Heads and Nails: Ruby
Source: headsandnails.blogspot.com
kiko
Source: vanessamamakeup.wordpress.com
Makeup Revolution Pearl Lights Loose Highlighter
Source: boxyboxbeauty.com
LIPSTICK COLLECTION & SWATCHES
Source: www.youtube.com
Kiko Milano Store Opens on Regent Street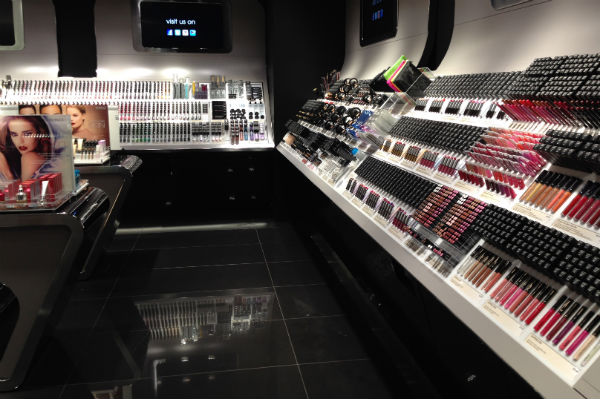 Source: www.groupon.co.uk
Kiko Milano Cosmetics | The Neo Noir Collection
Source: www.thebeautifulbluebird.com
First Impressions On Kiko Milano *
Source: beautybythebunny.com
B E A U T Y | K I K O L I N E R S* – L U C E
Source: luceluxelifestyle.wordpress.com
KIKO Milano Skin Modernist 2-in-1 Foundation & Concealer …
Source: dorotheabeauty.com